Film Review: 5 Reasons why Netflix's Sex Education is Revolutionary for Filipino Teenagers
---
Netflix's Sex Education has caught a lot of viewers' attention in the Philippines ever since it aired last 2019. A British comedy-drama teen series that received an 8.3/10 in Rotten Tomatoes and IMBD and some nominations for online film and television awards during its release years.
I remember encouraging my younger sister to watch Sex Education on Netflix because I believed she would learn from it and that it is good for her to be educated. At first, I was doubtful of whether I should do it or not because to recommend this type of film– especially for Filipino teenagers that grew up from conservative families– feels the necessity for personal space when watching.
Some tend to keep it personal when it comes to the things rarely talked about in the family. Unlike western adolescence, Asians are more traditional and timid when it comes to topics that are intimate.
This is why a lot of Filipino teenagers and young adults struck their interests ever since Netflix aired the film. Some comments were, "Have you watched the new Netflix series?" A friend of mine said, "Grabe, episode 1 palang.." They were surprised about what happened only in the first episode. But, aside from the fact that the film shows lots of the sexy stuff and the typical high school love thing going on, there are some points I would like to share on how this particular series has the potential to change the outlook of this generation.
That being said, here are 5 things why I think Sex Education is revolutionary, especially for Filipino teenagers.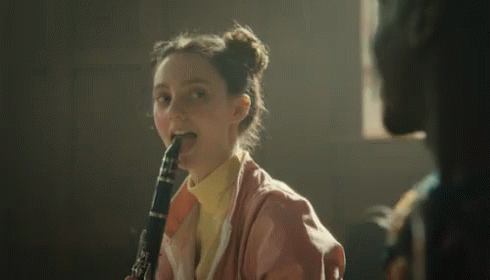 Sex Education is informative in an entertaining way.
Watching the show eases the awkwardness that teenagers often feel when talking about taboo stuff. An example is when Jean Milburn, Otis' mother, who is a sex therapist and one of the main characters of the show, assured Otis' frequent masturbation as being normal during puberty. Another is the vagina shaming incident that ended with an unexpected low-key unity among females who, ironically, dislike each other.
When we want something to be normalized, we can use methods that divert our attention from the idea that is frowned upon in order to transition its state to a more acceptable type.
In that way, the things we don't usually talk about turns out to be all right when we can laugh about it. "Yeah, it's very funny but it's also true"– the fact does not change.
Sex Education portrays what high school feels like for most teenagers and the transformation of an uncomfortable situation into a stereotype kind of feels right when watching the film.
It tackles issues that are rarely discussed in schools.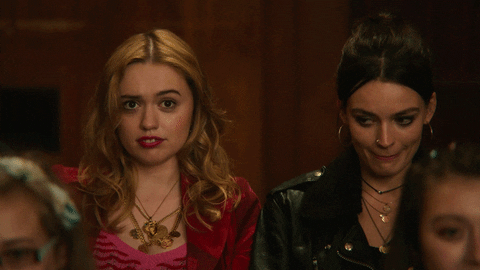 There are a lot of things you don't learn in school, Brenda, but sex education should be one of them. Many schools here in the Philippines still posses such poor practice. Moordale Secondary School represents those schools but despite that, the film exposes these faults into circumstances and provides a solution to them.
An example is a scene where Jean Milburn talks about chlamydia in school and how it can cause panic and propagate false information among students who lack knowledge with regards to Sexually Transmitted Diseases.
I think that conducting lessons about STDs or Safe Sex in school is not enough. Teachers should determine how their students feel about it and how this information should be used to advocate awareness than fear or anxiety.
Schools are supposed to be a safe and productive learning ground especially for pubescent individuals who are yet to discover a lot of things. It is good to acknowledge the importance of abstinence, but it does not take away the fact that the youth tend to act carelessly because they are on a part of their life where they are supposed to make mistakes.
We would not want our relationships to end up like how the Moordale teachers Mr. Colin Hendricks and Ms. Emily Sanders– who had dirty talking issues they can't even discuss– handled it so the other ended up seeking advice from a student. It is not supposed to be that way! Talking about these things in school is healthy and is a fundamental element to consider for one's sexual awareness.
Sex Education depicts teenage reality about sexuality, circumstances, and problems.
Most Filipino teenagers, while growing up, either experienced how to deal with strict parents, bullies, or personal circumstances that eventually made them feel unsafe when it comes to asserting themselves. Their sexuality, insecurities, and traumas were dramatically portrayed by the students in the series too.
Knowing that Ola, Adam, and Eric too, felt differently and that it was okay feeling the same way they did when they finally realized their sexuality. Or when Olivia admitted her insecurities to her boyfriend and when Otis learned about his childhood trauma as the reason why he was having difficulty in self-pleasure. With Maeve's family problems, and Aimee's emotional and physical security– these scenes exhibit a sense of validation and understanding to the viewers.
We are now in the newest era where we have acknowledged our past and that it cannot hurt us anymore. We focused more on the things we did not learn or encounter before. The things our parents lacked teaching us. The things everyone forgot to tell us.
It shows the support that we get from our fellow teenagers
During childhood, kids encounter a lot of bading jokes and terms from their friends. During high school, Filipino kids often tease one person who acts differently, but this generation is not easily hindered by individuality; just like Eric and Otis' friendship. Just as how the girls comforted Aimee after her bus incident.
The fact that the film pulled it off with Eric and Otis' friendship tells a whole lot of difference. I have to say this: No one gets us but us. Not our parents, not our teachers, our ates or kuyas. Not them, but those who feel the exact same way too. We draw our emotional support from our friends. We tell them our secrets and the things we struggle from.
Sex Education showed us that no matter how differently we may be from others, may it be from different circles, different neighborhoods, we have that one thing in common: We are all feeling these things at the same moment of our lives. We can now see the diversity in each circle of friends. We have conquered our differences and used them to unify ourselves.
Teenagers today feel a sense of security when they open up to their friends and I think it should stay that way.
Sex Education teaches communication as an essential tool
This is what I personally admired most about this film. The amount of courage that every character had in revealing their views. Number one is Otis and his mother's relationship. I would not say it is sometimes out of line, I want to focus on the outcome of that situation.
If you watch and notice every time he courses into an argument with his mom, he would consistently be honest about his sentiments, whether he felt mad, or he felt betrayed. Number two, Eric and his father having a deep conversation about being openly gay. In one line Eric says, "Your fear doesn't help me, dad. It makes me weak." Number three, the season finale scene where Otis confronted his dad, Remi, about how he has never been there for him. It was probably the most intense and purest conversation a father and son could ever have. I cannot begin to imagine how brave it was for a parent to admit his mistakes to his child.
Lastly, When Ola and Maeve finally ended their beef with each other and realize that women are supposed to have each others' backs.
These forms of conversations rarely happen to the youth in this country. Thus, they develop bad blood toward their family members or grudge toward their friends. Communication is the healthiest form of understanding others.
Something that this generation needs to improve. Some of us hide behind the fear of being wrong. For Jackson, the parental pressure. For Aimee–fear of not being heard. And for whatever reason, teenagers find it very hard to convey their emotions. The film's therapy sessions revolve around communicating such problems as it is the only way on how they could address them and just be done with it.
---
I hope this short review aids in understanding the change we need to be today. Our generation has come so far and I aspire for more growth. Cheers!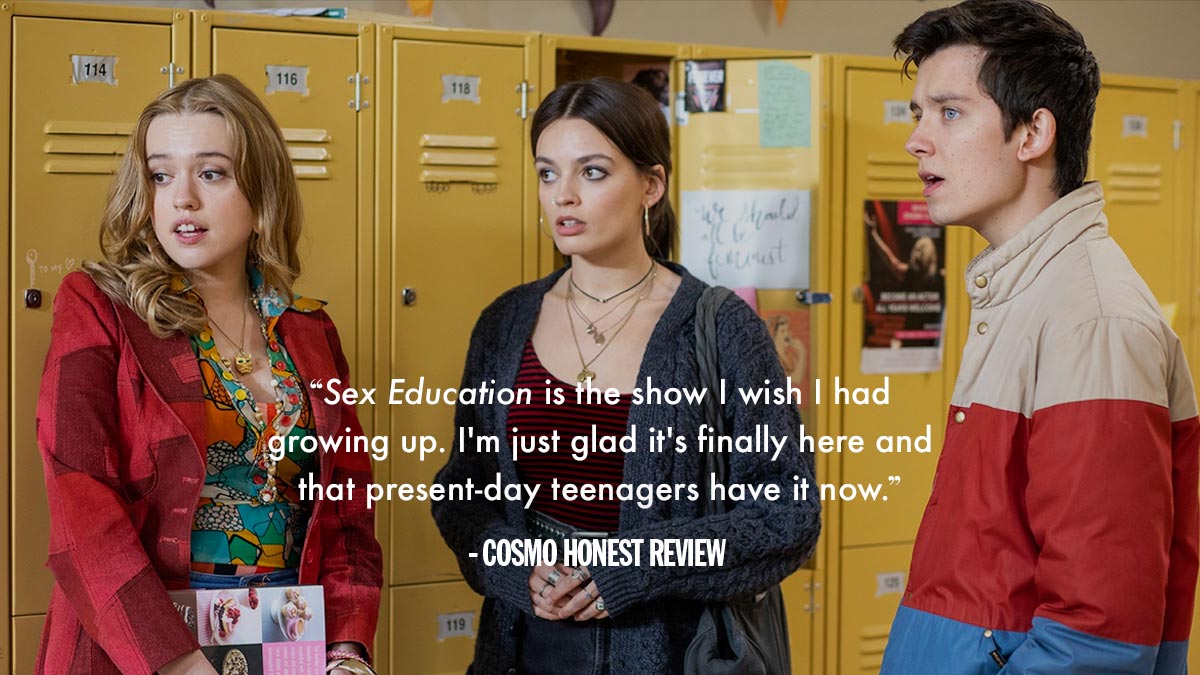 (all pictures are taken from google images)
Fore more related posts, you can click here.