The Sunshine Blogger Award
*The posts and pages may contain affiliate links, which means our website receives small compensation or commission when our readers make purchases through clicking these certain links at no additional cost to them. Unpopular Opinions thanks you in advance! Click here for more.
---
Ahhh! I missed doing these (HAHAHA) I present to you my award, The Sunshine Blogger Award.
*The Sunshine Blogger award is given by bloggers to bloggers who inspire positivity and creativity while spreading sunshine in the blogging community.
Thank you so much Trix for nominating me for this award. Her blog is all about great stories! 6-word stories, short stories, poems, mental health, and a little bit of everything. She also writes some series! She's an amazing writer and I admire her a lot. She's also my friend too! Better check out her blog by clicking here.
Rules
Thank the blogger(s) who nominated you and link back to their blog.
List the rules and display the Sunshine Blogger Award logo in your post and/or on your blog.
Answer the 11 questions the blogger asked you.
Nominate up to 11 new blogs to receive the award, write them 11 new questions and notify them about the nomination.
Questions From Trix
What embarrasses you the most and/or what's been your most embarrassing moment?
As an awkward girl, I have LOTS of embarrassing moments but as I grow up I don't really much care about having those anymore. I learned to embrace it. But, to at least answer the question, I tend to do embarrassing moments when I'm drunk. Hahaha
Who do you look up to the most, and what qualities do you love about that person?
I'd say I look up to a lot of people on different aspects, so let's just talk about blogging instead. In blogging, I look up to Pooja. I really admire her perseverance and her attitude towards other bloggers too. It's never hard to reach up to her. I plan to make my blog my baby too, and to make it grow as the years come by.
What would be your perfect day? Plan it out from waking up to bedtime.
My perfect day would be waking up early in the morning, eating cereals (fruit loops and honey stars are my fave) with my sisters and talking about random stuff. Maybe go out for a while with my family, and eat together with them. A simple day can be a perfect day to me.
What's your biggest fear?
I have a fear of closed space and heights, but my biggest would probably be seeing my family in danger.
How do you like to be comforted when you're sad or upset?
Hugs! I'm a hugger and I really feel vulnerable and comfortable when people hug me. Or… Ice cream! It's my go-to food when I'm sad.
What's your all-time favorite memory?
I have lots of favorite memories! But I think most of them I spend time with my friends.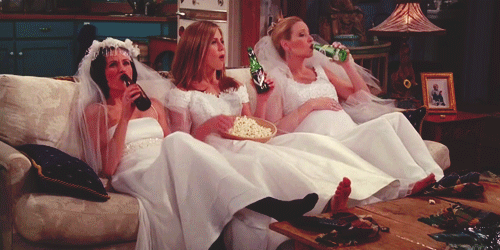 What's your favorite thing you own and why?
This blog is my new favorite thing I can say I finally own. It's my favorite because this is where I basically put everything in my life. All my thoughts, my works, and my passion.
If you see me in person, I don't have much to say or I don't say much. I'm an introvert and I find it hard to socialize with people I don't know too well.
But this blog speaks more from me than I can ever do. And those people who manage to read this (yes you!) are the ones who probably know more about me.
Who was the last person who made you cry and why?
I think it was my sister! Hahahaha I was so mad at her for being disrespectful so I fought with her. And then I was the one who ended up crying because I'm a crybaby like that. I was literally like this:
Where do you hope to be five years from now? Ten? Fifteen?
I hope to be anywhere because five or ten years from now, I'll become a doctor and serve the people! Hopefully by then, I can go anywhere I would love to go.
If money was no object, what would you buy?
OF COURSE, a car, with Jason Statham in it.
When have you felt the most proud?
My best friend recently graduated from college, and I'm honestly proud of her. She deserves it even if we always get drunk, she can LITERALLY go to class the next morning like 7 am. A pro.
She's very hardworking, and she always says she couldn't wait to graduate and be independent (coz she has a strict mom lol). I'm very very proud of her, and low-key sad because I'm surely gonna miss her like hell. Here's probably the most decent picture we can do together. Lol. She's the one on the right.
My Nominees
And to everyone reading this post who would wish to participate, go on and claim this Sunshine Blogger Award! You surely deserve it. No pressure on those blogs that were tagged. If you do not wish to participate, it's totally cool cool cool cool cool cool cool cool. 🙂
Questions are the same from above!
For more Tags and Awards, click here.
---
Unpopular Opinions is now open for collaborations and inquiries!
email me at unpopularopinions0429@gmail.com